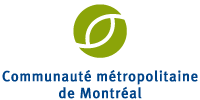 Created on January 1, 2001, the Communauté métropolitaine de Montréal (CMM) is a planning, coordinating and funding organization that brings together 82 municipalities, including nearly 4 million people spread over more than 4,360 square kilometers. The Community has jurisdiction over the fields of land use planning, economic development, social housing, public transit and the environment.
One of the main responsibilities of the

Communauté métropolitaine de Montréal is to draw up and adopt a metropolitan plan for major economic development issues.
The

2015-2020 Metropolitan Economic Development Plan (MEDP) is the Community's third economic plan. It is a major development tool for Greater Montréal and puts forward initiatives that will help the region better position itself in the global economy.
The 2015-2020 MEDP continues to focus on the main strategies developed over the last ten years, particularly the metropolitan cluster strategy.
The competitiveness of metropolitan areas is increasingly driven by metropolitan clusters which are geographic concentrations of firms and institutions in related industries.
Clusters further the international outreach of the metropolitan area by attracting foreign direct investment and highly skilled workers that support the growth of cluster players.
Each cluster benefits from the support of a secretariat. Funding for metropolitan clusters is based on a funding framework in which the private sector, the Community and the Quebec government collaborate.
Cluster secretariats include firms, business associations, Emploi-Québec's sectoral workforce committees, the Quebec and Canada governments, and research and training institutions to foster new partnership modes. The secretariats bring together key industry players designated by the community.
The nine metropolitan clusters of Greater Montréal are:
Aerospace
Aluminium
Film and Television
Logistics and Transport
Fashion
Life Sciences
Financial Services
Information and Communications Technology
Clean technology